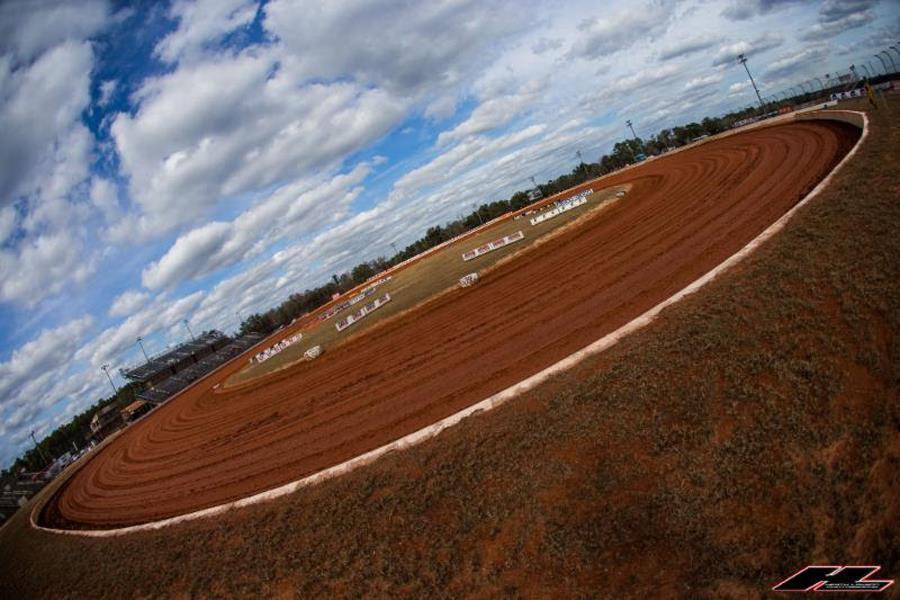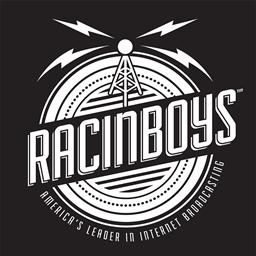 ---
Practice Night at Golden Isles fires off Lucas Oil Late Model season
By Lucas Oil Late Model Series PR (Brunswick, GA) -- A blockbuster race weekend kicked off Thursday night at Golden Isles Speedway with practice night launching festivities at the RhinoAg Super Bowl of Racing - Presented by General Tire.
More than 30 super late model drivers took part in Thursday's open practice session, gearing up for the weekend's two complete race programs for the Lucas Oil Late Model Dirt Series. Racing action begins Friday night with a $10,000-to-win event ahead of Saturday's $12,000-to-win finale. Both nights will feature a complete slate of: Miller Welders Time Trials, Heat Races and B-Mains to set the lineups for a 50-lap A-Main on Friday and a 60-lap A-Main on Saturday.
General admission ticket prices for adults are $15 for Friday and $20 for Saturday. General admission ticket prices for kids ages 5-12 are $5 each day. Pit gates will open at noon on Friday and at 11:00am on Saturday. Grandstand gates will open at 3:00pm each day.
More information on the RhinoAg Super Bowl of Racing - Presented by General Tire at Golden Isles Speedway is available by logging on to http://www.gisdirt.com.
Drivers at Golden Isles Speedway for Thursday's Practice:
1 Earl Pearson Jr. Jacksonville, FL
5 Don O'Neal Martinsville, IN
6 Blake Spencer St. Augustine, FL
14 Darrell Lanigan Union, KY
20 Jimmy Owens Newport, KY
22 Gregg Satterlee Rochester Mills, PA
25 Shane Clanton Zebulon, GA
32 Bobby Pierce Oakwood, IL
33 Jeff Mathews Brandon, FL
39 Tim McCreadie Watertown, NY
49 Jonathan Davenport Williamstown, SC
50 Shanon Buckingham Morristown, TN
56 Jonathan Rowan Jackson, TN
58 Devin Dixon Apollo Beach, FL
69 Carder Miller Salem, VA
71 Hudson O'Neal Martinsville, IN
77 Brian Connor Martinez, GA
91 Tyler Erb New Waverly, TX
101 Casey Roberts Toccoa, GA
111 Steven Roberts Sylvester, GA
116 Brandon Overton Evans, GA
0b Larry Baer York, PA
0F Coleby Frye Dover, PA
18J Chase Junghans Manhattan, KS
1G Ryan King Seymour, TN
1R Josh Richards Shinnston, WV
1S Brandon Sheppard New Berlin, IL
21JR Billy Moyer, Jr. Bateville, AR
25Z Mason Zeigler Chalk Hill, PA
40B Kyle Bronson Brandon, FL
7F Jason Fitzgerald Middleburg, FL
99B Boom Briggs Bear Lake, PA
B1 Brent Larson Lake Elmo, MN
C8 Timothy Culp Prattsville, AR
T31 Shane Tankersley Morganton, GA
For the latest breaking news concerning the Lucas Oil Late Model Dirt Series, including the latest series standings, 2018 tour schedule, driver information, and more visit the official website at: http://www.lucasdirt.com.
---
Submitted By: Kirk Elliott
Back to News