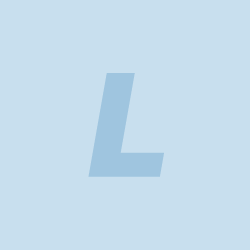 11/3/2018
---
Lucas Oil Late Model Dirt Series Unveils 2019 Schedule
BATAVIA, OHIO - The Lucas Oil Late Model Dirt Series is proud to announce the 2019 schedule, with a lineup featuring a record-breaking 65 feature events. The ambitious schedule is set to visit 37 different venues across 22 states, showcasing the talents of the nation's top dirt late model drivers along the way.
The 2019 tour will launch with nine events during Georgia-Florida Speedweeks, including February 1st-2nd at Golden Isles Speedway; February 4th-9th at East Bay Raceway Park; and February 10th at Bubba Raceway Park. As is tradition, the 2019 championship battle will conclude October 18th-19th at the 39th Annual Dirt Track World Championship at Portsmouth Raceway Park.
Three tracks on the 2019 tour will host the Lucas Oil Late Model Dirt Series for the first time, including: 411 Motor Speedway in Seymour, Tenn. on April 5th, Kokomo Speedway in Kokomo, Ind. on September 20th, and Raceway 7 in Monroe Center, Ohio on October 4th.
The Lucas Oil Late Model Dirt Series will return to North Georgia Speedway in Chatsworth, Ga. for the first time since June 2009, on April 6th. 34 Raceway in Burlington, Iowa also returns to the Lucas Late Model Dirt Series slate, for the first time since May 2010, on May 16th. On May 17th, for the first time since May 2008, the tour will visit Farley Speedway in Farley, Iowa.
The 2019 campaign will be highlighted by a generous number of the industries richest events, including: Lucas Oil Speedway's Show-Me 100 ($30,000 to win); I-80 Speedway's Silver Dollar Nationals ($53,000); Florence Speedway's North/South 100 ($50,000); Batesville Motor Speedway's Topless 100 ($40,000); Mansfield Motor Speedway's Dirt Million ($100,000+); Tyler County Speedway's Hillbilly Hundred ($30,000); Knoxville Raceway's Late Model Nationals ($40,000); Pittsburgh's PA Motor Speedway's Pittsburgher 100 ($20,000); and Portsmouth Raceway Park's Dirt Track World Championship ($100,000).
"To be crowned Lucas Oil Late Model Dirt Series National Champion, the driver must be able to master a diversified race schedule that truly challenges the best of the best," said Rick Schwallie, Series Director.
"The 2019 schedule will offer drivers and teams the test of conquering a mix of traditional favorites and all-new venues - while providing race fans around the world the most thrilling events of the season," Schwallie added. "None of this would be possible without the infrastructure that Lucas Oil provides and all the support of our tracks, promoters, marketing partners, race teams, car owners, and fans."
For the latest breaking news concerning the Lucas Oil Late Model Dirt Series, including the latest series standings, 2019 tour schedule, driver information, and more, visit the official website at: www.lucasdirt.com.
Visit Us on Your Favorite Social Media Outlets!
Like us on Facebook Follow us on Twitter
About Lucas Oil Late Model Dirt Series
Founded in 2005, the Lucas Oil Late Model Dirt Series is the nation's premier dirt late model sanctioning organization. In 2018, the LOLMDS will sanction 60 events in 22 states. The series is owned by the parent company Lucas Oil Products Inc. and receives national exposure through a TV package filmed, produced and edited by Lucas Oil Production Studios. LOLMDS events will be broadcast on four TV Networks including CBS, NBC Sports, CBS Sports Network and the MAVTV Motorsports Network. For more information about the Lucas Oil Late Model Dirt Series visit the official website at: www.LucasDirt.com.
About Lucas Oil Racing TV
The Future of Motorsports is HERE! Get Lucas Oil Racing TV and experience racing excitement like you've never seen! Lucas Oil Racing TV is the online app for all your favorite devices like Amazon Fire TV, Roku, Android Devices and more! No matter where you are or when you want to watch, you can stream the best and most exciting motor racing on the planet!
Lucas Oil Racing TV has all your favorite motorsports - from grass roots to international competition, as well as exclusive LIVE EVENTS and behind the scenes interviews and footage that you won't see anywhere else! But that's just the beginning! Lucas Oil Racing TV brings you some of motorsports greatest broadcasters and build specialists... from Dave Despain to the mechanics of Two Guys Garage, as well as all the latest news, reviews, and interviews from every genre of racing.
Lucas Oil Racing TV is the Exclusive, Unlimited, 24/7 All-Access Motorsports App and it's available NOW! For more information or to sign up, go to: www.LucasOilRacing.TV.
About MAVTV Motorsports Network
Owned and operated by Lucas Oil Products, MAVTV is a television network with its roots deep in the automotive world. MAVTV offers an unparalleled line-up of exclusive motorsports, that includes prestigious events such as the Chili Bowl, The AMA Pro Motocross series, the Lucas Oil Challenge Cup and NHRA Drag Racing. But MAVTV goes far beyond the national mainstream events and also covers multitudes of grassroots series' from across the globe: Drag boats, sprint boats, drag racing, pro pulling, rally racing, drifting, dirt racing, ice racing and everything in between.
MAVTV also knows you don't have to be a race fan to be an automotive enthusiast, which is why we have developed a package of automotive reality and custom build shows that is truly second to none. If it has a motor, it's on MAVTV...MAVTV is THE motorsports network. To learn more about MAVTV go to: www.MAVTV.com.
About Lucas Oil Products
Founded in 1989 by Forrest and Charlotte Lucas, Lucas Oil Products, Inc. has established itself as one of the fastest-growing lubrication product lines in the consumer automotive aftermarket, featuring a line of engine oils, greases, gear lubes, problem-solving additives, and car-care products. Through innovative product research and development, along with aggressive marketing programs, Lucas Oil has established itself as a worldwide leader in the lubrication industry. Motorsports has always been part of the Lucas Oil culture and the cornerstone of the company's marketing strategy. Such passion for motorsports has inspired Lucas Oil to sponsor many race teams, events and series at all levels, including, NHRA, IRL, ASCS, NASCAR, IHRA and many more. Lucas Oil has also taken ownership and operational control of a number of high profile racing properties, such as: Lucas Oil Off Road Racing Series, Lucas Oil Drag Boat Series, Lucas Oil Pro Pulling League, Lucas Oil Late Model Dirt Series, Lucas Oil Modified Series, Lucas Oil Speedway in Wheatland, MO. and the Lucas Oil I-10 Speedway in Blythe, CA.
In 2007 Lucas Oil founded its own production house, Lucas Oil Production Studios, dedicated to producing high action motorsports television. Currently Lucas Oil Production Studios produces over 300 hours of original programming for networks such as CBS, CBS Sports, NBC Sports and MAVTV. More information about Lucas Oil Products, Inc. visit the company website at: www.LucasOil.com.
Back to News