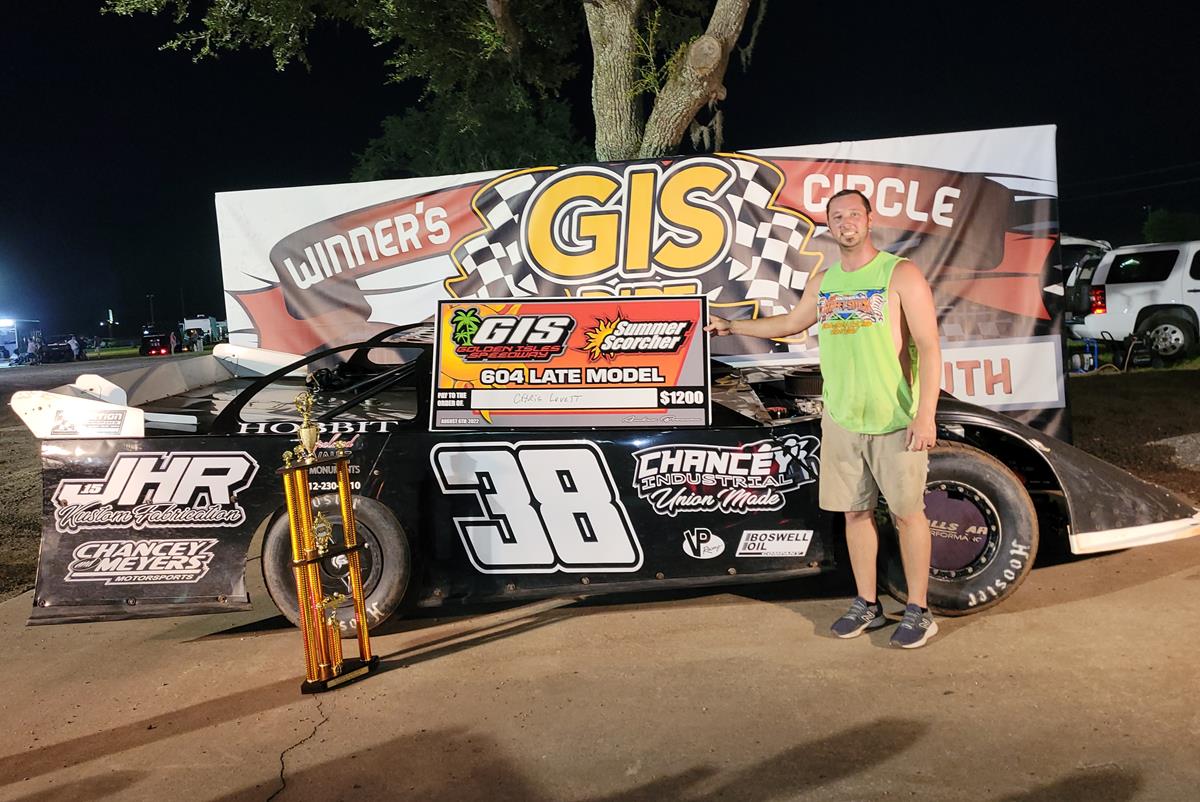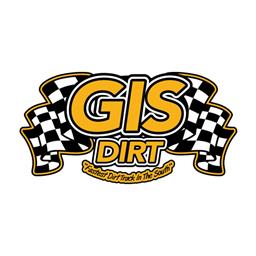 8/6/2022
Golden Isles Speedway
---
Summer Scorcher brings us some new winners at GIS
What a beautiful raceday it turned out to be here at GIS on Sat 8/06.
Weather wise we have been pretty fortunate.
Format for all divisions was hotlap/qualifying to set feature lineups.
Hotlap qualifying results left us with the following fast qualifiers :
Jordan Lockhart - Enduros , Joshua Nelms - Street Stock , Scott Crews - Superstreet , Michael Lloyd - 604 late models and Phil Pittman - 602 late models.
Enduro feature had pole sitter Jordan Lockhart take the win followed by Mikey Kopka, Jamie Flowers,Curt Spencer and Trenton Underwood .
Street stock feature had 2nd place starter Kyle Livingood take the win, his first win at GIS in 2022, followed by Joshua Nelms, Jamie Flowers, Dale Mimbs and John Mimbs.
SuperStreet feature had Mack Williams ,from his 4th place stating position take the win over Brian Grantham, Scott Crews , Jaime Whitaker and Carl Singletary.
This is Macks 4th win of 2022 in this division.
602 late models had Phil Pittman lead from the pole, flag to flag, but not without late race pressure from runner up Johnny Collins. They were followed by Scott waters, Gavin Cowan and Gage Griffin.
604 late models saw Chris Lovett take the win from his 2nd starting spot, another 2022 first time winner at GIS, followed by 6th place starter Jordan Yawn, Rhett Carter Mark Fleisher and Trynt Lloyd.
We hope that everyone enjoyed the racing , the kids enjoyed the backpack giveaway and we appreciate all the competitors and fans for coming out and supporting GIS.
Takes a big effort from so many to make a raceday happen, from staff, to vendors and all in between, Thanks to all involved !
We look forward to seeing you again in August for an open practice on 8/27 and our next race 9/24.
Racing info www.gisdirt.com
Camping www.goldenislesrv.com
Article Media
Back to News